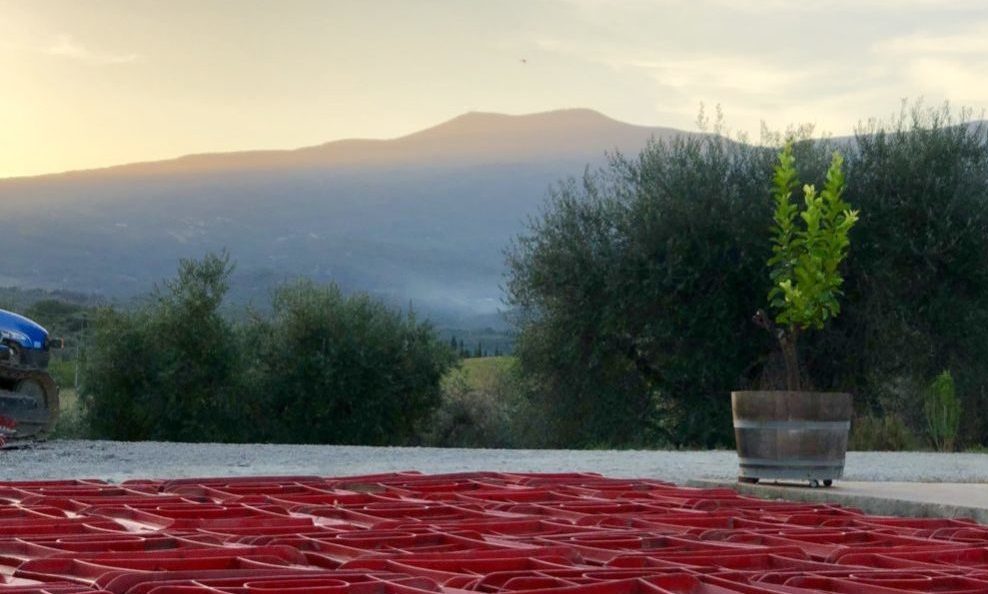 Harvest 2018: done!
After about a month of hard work, we are pleased to announce the end of the 2018 harvest!
The harvest proceeded calmly and without particular obstacles thanks to the beautiful sunny and cool weather that accompanied us throughout the whole course of the harvest. Each grape variety had the opportunity to slowly reach its peak of ripeness, which we estimated through regular analysis of phenolic maturity and grape tastings.
Yet the year 2018 was certainly not simple, due to the heavy rains that fell relentlessly from February to August, creating many difficulties in the management of the vineyard. We therefore had to resort to a higher number of phytosanitary treatments compared to previous years and, to ensure a correct health of the grapes, we performed a fairly thinning towards the end of August. Removing grapes means, reluctantly, lowering the final amount of production, but it results in an increase in quality and ripening of the remaining grapes. These are certainly not simple choices for a small company but we believe that quality is the hallmark for all those who buy a bottle of Amantis.
The wines have recently finished the alcoholic fermentation and are slowly entering the second fermentation, so-called malolactic fermentation.
The first samples suggest some "old style" wines, with great elegance and freshness. The nose is fruity, clean, in the mouth the structure does not exceed and the acidity is quite pronounced. Everything contributes to the creation of wines in perfect harmony with the style that Amantis, with commitment and dedication, has acquired over time.
On the other hand everyone knows it, the cooler and wetter vintages are certainly better suited to the wineries with high-density vineyards, as in the case of Amantis.
Moral of the vintage 2018: not high production but very promising quality!